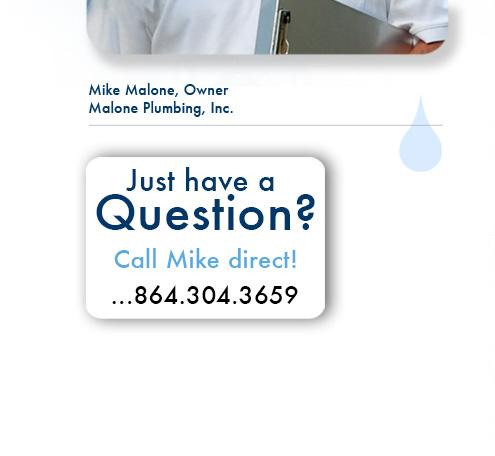 My name is Mike Malone and my company is Malone Plumbing, Inc. I personally have over 20 years experience in the plumbing industry.
Most of my career has been working for two of the largest plumbing companies in Greenville SC. During those years, I saw the increasing overhead which, in turn, was passed on to the customers. That encouraged me to start my own business. I wanted to be able to offer a more
cost efficient service
to the upstate. By keeping my overhead low, Iím able to offer my customers lower prices and with my years of experience, you still get the expertise and quality service that you would expect from any of the larger companies.
Quality and expert service without the high price.
So the next time you have a plumbing need,
let me give you a quote
. I would appreciate the opportunity plus you can see for yourself, how much I can save you and/or your company.
Thank you for visiting our website.